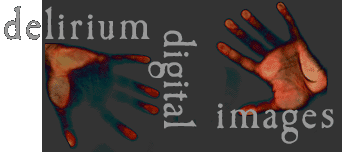 Reconstructed Bodies

This project started with some experimental work with a digital scanner and ended up being something I spent my entire senior year working on. It was displayed in my BFA show at Gallery 2 this past April. Links to this work coming soon.

Headless Army

This series of images came out of my experience living in the Chicago loop. It represents the loss of identity of business persons in the city. Click on the image to the left to see more of this series.

Photo Self Portrait Series

This image is from one of two self portrait series of photographs I worked on in the summer of 1998. The images are double exposures combining the body and elements of nature. Click on the image to see more.

Computer Animation

My junior year of college I took 2 semesters of computer animation. Both semesters I created short projects. The image to the left is from the second project I did. Click on the image to see more of this work.