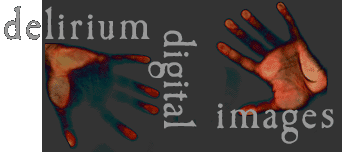 Hi. My name is Kristen Vonnahme and this website was created as a place to display my work. I graduated from The School of the Art Institute of Chicago in May 2000 with a BFA in Art and Technology. The work displayed here is work I created during my time at the Art Institute.
While in school I worked mostly in the departments of Art and Technology and Photography. I think the web is a great audience for my work because it is open to such a large amount of people. I've felt restricted the last few years in making art that is mostly seen by other art students and teachers. The "art world" might be exciting for some but at many times I've found the opinions of non-artists about my work to be more interesting.
I want to expand this site to include more of my ideas on art as well as other things that are important to me. Check back for future updates, right now I'm in the process of redesigning so everything may not be perfect. Thanks for visiting! Your opinions are important to me, click the email link below to leave feedback.
July 4, 2000

SAIC